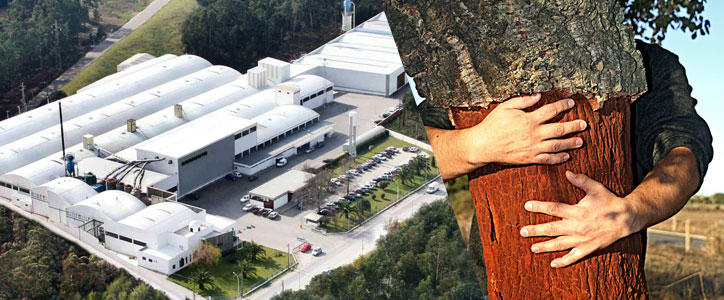 GRANORTE business strategy is based on sustainability, design and technology, establishing itself as the manufacturer of the most advanced cork products. Supporting local farmers and harvesting techniques that go back generations, APC Cork and Granorte represents the best of what makes this industry so unique.
Granorte is a Portuguese family company, founded in 1972, that originated to recycle cork waste from the wine cork stoppers manufacturing industry. Granorte dedicates its attention to product research and development, resulting in an innovative production processes and technical expertise.
Our know-how has allowed us to develop into an expanding producer of technical solutions using cork. Today, Granorte is a leading sustainable flooring manufacturer, producing a wide range of environmentally responsible products that are exported to more than 40 countries around the world. One tradition that is unchanged from our founding is the quiet, revolutionary way that we promote and encourage creativity. This focus has created a company culture of innovation, which is the basis of our success.
Granorte's mission is to lead in the design, development and manufacturing of the industry's most advanced cork products that exceeds the customers' expectations in quality, service and value. All of our attention is focused on the success of our customers by offering a complete and technologically advanced product range and customized solutions, while maintaining superior customer service standards, delivering on time, every time. All specifications are approximates and there are variances to all products. Please call for actual test results if needed. Not responsible for typographical error represented on this website or any APC Cork documents.
This ability to innovate and focus on quality is Granorte's main trade mark, and one of many reasons that APC Cork customers are so happy with our products.